Frosts & Diffusion Filters
Q-MAX filters offers a wide range of diffusion and frost filters for your lighting needs. Q-MAX filters program consists of flame retardant diffusion media, spuns, grid cloth, thermal shield, colored frosts and black wrap.
250 Half White Diffusion
Q-MAX 250 HALF WHITE DIFFUSION
Half strength 216
Half strength 216 Roll 25 feet by 48 inches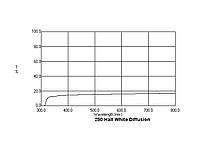 Currently there are no news available.